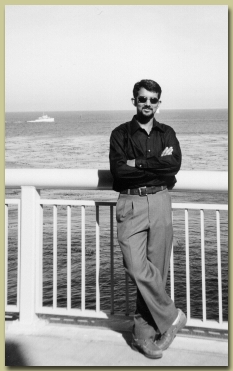 MySelf, Monterey, CA.

Writing for myself is the toughest and worst thing I can think.

I was born in Tripura, a small and nice Northern Eastern State of India. It is our misfortune that the state is no longer so nice and friendly it used to be with lots of political and social problems. But I think the major problem is economy.I hope and dream it will become nice once again and that day will come soon.

I studied some time in Assam but mostly in Tripura uptill high school. I never dreamed I will write this page when I was in RKSP.

I did my Engineering in Electronics from REC, Bhopal aka Maulana Azad College of Technology. I will ask to visit this page to learn more. This are few links to my college days.

I started my carrer with HCL-HP ltd. I moved to Duet Technology in 1997 and from there I moved to San Jose,CA. I worked with Tibco Finance Technolgy and I must admit it was one of the best colleague I worked with. I learned a lot from them. I am currently working with QSFT and I am happy here. And that is why you do not see a resume in resume page :-)

I have this page to link some people who are close to me. My friends and family. Please take sometime to look in to those.